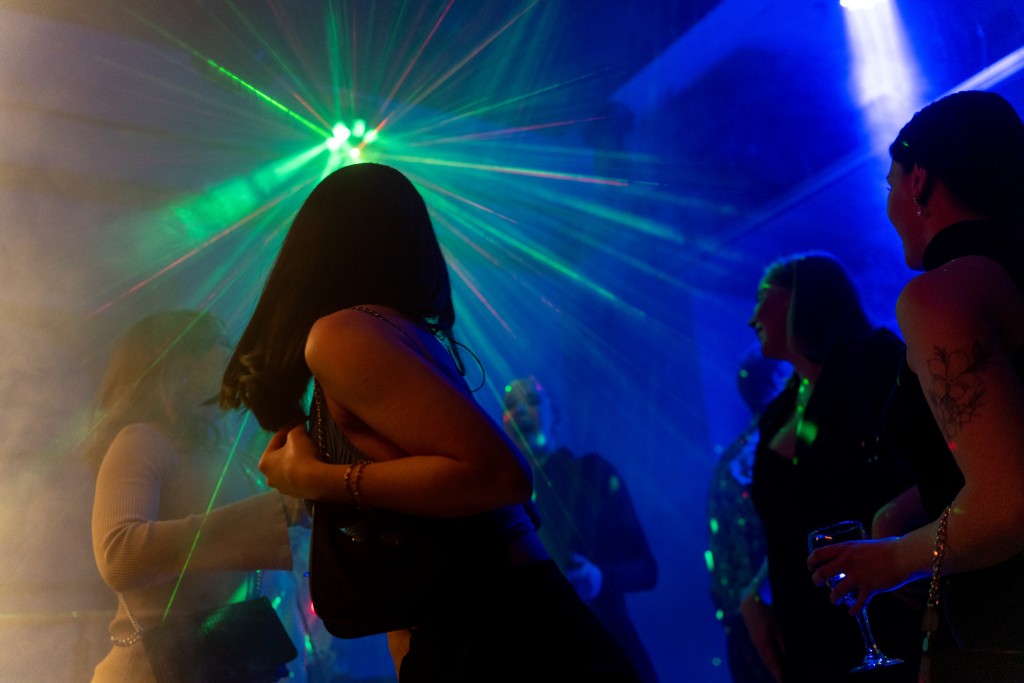 Bar Kaarlenholvi and Jumpru Pub create the unique ensemble that you need for an amazing night out. Afternoon beers, tasty cocktails, live music on summer nights under the vines and the best parties are always found at Kauppurienkatu 6.
Kaarlenholvi is rhythm, joy and passion. Our grand dancefloor, amazing DJ's and lovely staff will entertain you all the way from Wednesday to Saturday.
Downstairs in the Jumpru Pub you can find both your first and last rounds of the night. Our skillful bartenders will delight you with delicious cocktails or help find your new favourite wine or beer. We always have a variety of local beers from Sonnisaari brewery on tap, among other Finnish specialties, not to mention our non-alcoholic treats.
Weekend nights are reserved for sing-alongs and dancing in our Oldies Disco.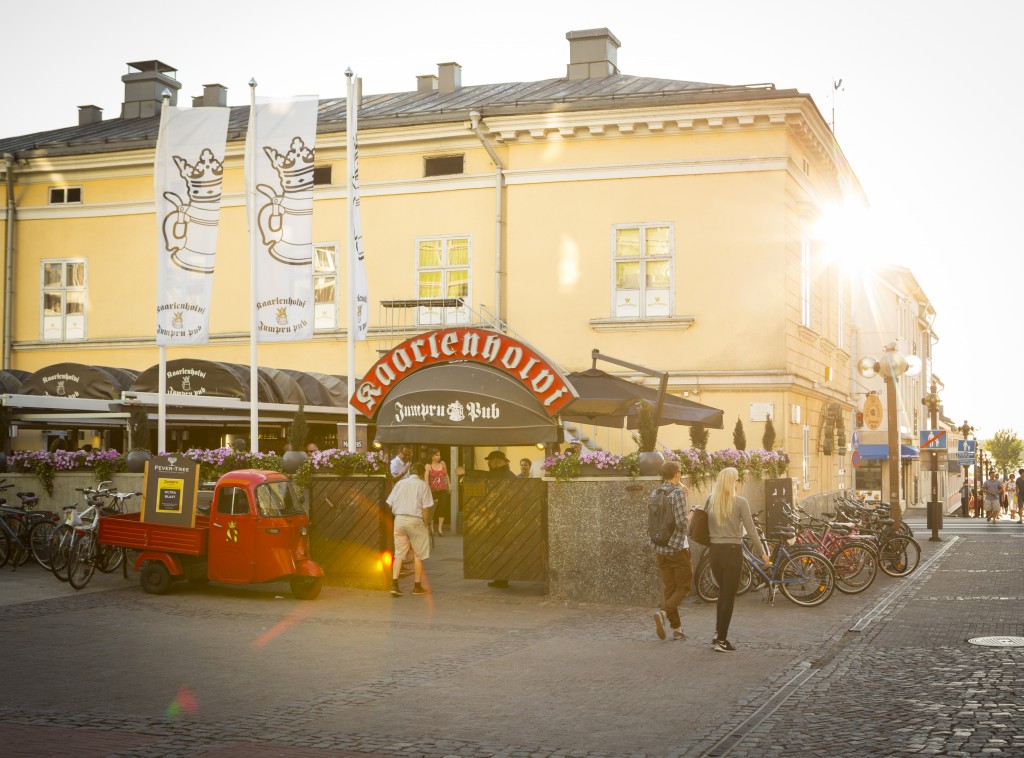 Under the vines, in the warmth of heat lamps, our famous patio is open from early spring to the first frosts of winter. Another specialty of ours is the cozy piano cabinet downstairs, where anyone can pick up an instrument and play and sing to their hearts content until the last call. All instruments are on the house!
This building has been built in the late 18th century, making it the second oldest stone building in Oulu. This cream-coloured and two-story building represents the neoclassical empire style of the time.
This house holds a great amount of history within its walls. It has served as a book press, brewery, concert house, post office, furniture store and as a field hospital in the Finnish war between Sweden and Russia (1808-1809). It also served as a sobriety store and as a wine and cognac shop, these two at the same time.
The last tenants to reside in this building were an inn for impoverished men and a shoemaker. After them, Bar Kaarlenholvi was founded in August of 1972. Our bar has gotten its name from King Charles IX of Sweden, who founded the city of Oulu in 1605.
In Kaarlenholvi you can experience the real Oulu!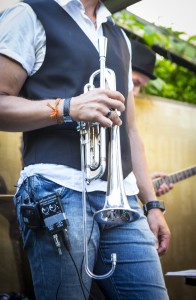 Facts:
Jumpru Pub & Patio is open every day 12:00 – 04:30
Bar Kaarlenholvi is open Wed-Thu 00:00 – 04:30,
for student parties and Fri-Sat 22:00 – 04:30
Our age limit is 20.
Social media: Kaarlenholvi Facebook, Jumpru Pub Facebook, Instagram, TikTok & Youtube
Bar Kaarlenholvi & Jumpru Pub / Kauppurienkatu 6 / Oulu